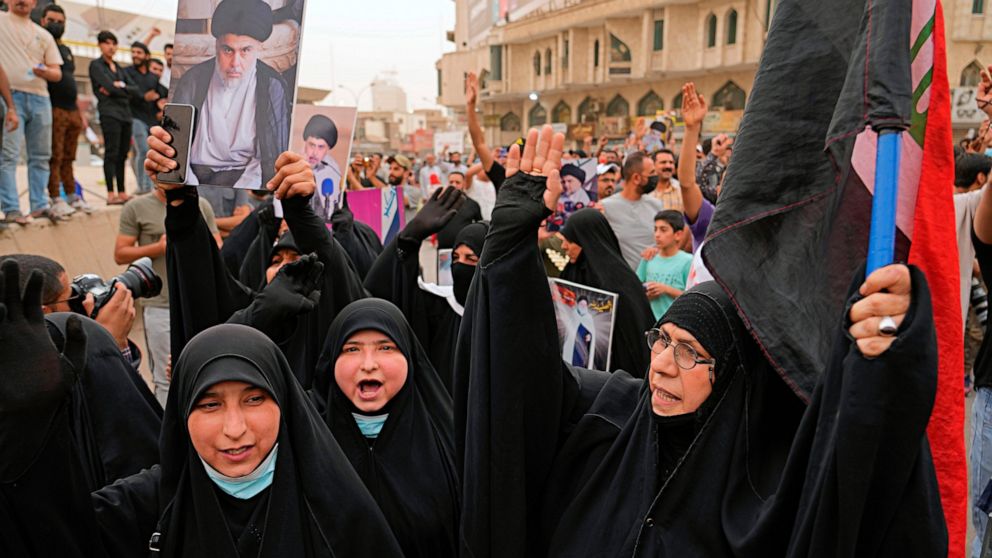 What comes to your mind when you hear religion law and Iraq? Some people might not have enough ideas about how these are all connected and significant to the world.
Balancing justice with long-term peace and security in a post-conflict context is extremely difficult. The challenges in Iraq's post-IS (Islamic State) landscape are discussed in this article.
Based on a review of relevant Arabic, English, and Persian academic scholarship on Islamic law and Islamic political science on accountability and transitional justice, it discusses what Islamic law requires state authorities to do with detained suspects of atrocity crimes and terrorism, and it investigates Islamic legal possibilities for balancing justice and long-term peace and security.
The article concludes that crimes against the state should, in theory, result in harsh punishments under Islamic law. However, the same body of law allows for non-retributive alternatives if doing so allows the government to deal with the security crisis more quickly, restore public harmony, and prevent future bloodshed.
The popular perception of Iraqis supporting retributive approaches, on the other hand, could pose a significant barrier to any changes to Iraq's current transitional justice approach.
COPYRIGHT_IO: Published on https://www.islamopediaonline.org/religion-law-and-iraq/ by Aaliyah Azeena on 2022-10-21T20:39:25.024Z
The article is based on a review of relevant academic scholarship in Arabic, English, and Persian on Islamic law, Islamic jurisprudence (Fiqh), and Islamic political science, accountability, and transitional justice.
We used both Sunni and Shia Islamic resources (traditional and modern) and attempted to analyze them equally and objectively. Furthermore, in order to properly address Muslim communities' religiously divided views, we mostly relied on consensual approaches/opinions from all major schools of Islamic jurisprudence that have already been accepted by both sides.
There are four sections to this article. The first section gives an overview of Islam's general principles/laws on accountability for rebels and fighters. The second section goes into greater detail about post-conflict accountability in Iraq, including how alleged perpetrators of atrocities and terrorism are held accountable.
The third section looks at how Islamic jurisprudence can help countries with a strong Islamic presence develop a more tailored and balanced transitional justice framework. Finally, the final section discusses the framework's applicability in post-IS Iraq.
The article concludes that, while Islamic law, in general, prescribes harsh punishments for rebels and fighters, it also allows for non-retributive alternatives if doing so allows the government to deal with the security crisis more quickly, restore public harmony, and prevent future bloodshed.
The constitution declares Islam to be the official religion and declares that no law may be passed that contradicts the "established provisions of Islam." It guarantees religious freedom to all individuals, including Muslims, Christians, Yezidis, and Sabean-Mandeans, but does not explicitly mention other religions or atheists.
According to religious leaders and representatives of nongovernmental organizations, restrictions on religious freedom, as well as violence against and harassment of minority groups committed by government security forces (ISF), remained widespread outside the Iraqi Kurdistan Region (IKR) (NGOs).
Sunni provinces such as Anbar, Salah al-Din, Kirkuk, and Ninewa reported fewer security incidents in 2019 compared to 2018. A Sunni Muslim parliamentarian from Diyala Province said in September that government-affiliated Shia militias continued to forcibly displace Sunnis in his province, resulting in widespread demographic change along the Iraq-Iran border.
Members of the Popular Mobilization Forces (PMF), a state-sponsored organization composed of more than 50 mostly Shia militias formed to combat ISIS, have been harassing and physically abusing Yezidis, Christians, and local and international NGOs.
Christians claimed that the PMF maintained control of territory in Christian areas and trade routes in the Ninewa Plain, and that militias forced Christians to pay bribes to pass through PMF checkpoints.
Former parliamentarian Kamil al-Ghurawi, a Sunni from Baghdad, accused government-affiliated Shia militia groups in August of forcibly displacing Sunni residents in Baghdad's al-Madain District and attempting to change the district's demography.
According to the Kurdistan Regional Government's (KRG) Yezidi Rescue Coordinating Office, 2,874 Yezidis were still missing after ISIS's 2014 attack on northern Iraq. Representatives of minority religious communities said that, despite occasional harassment from local authorities, the central government did not interfere with minority religious observances.
The legal system of Iraq is based on French civil law, as well as Sunni and Jafari (Shi'ite) interpretations of Sharia. Personal status matters (such as marriage, divorce, and inheritance) are governed by the rules of each religious group, according to Article 41 of the constitution.
Shia Muslims, primarily Arabs but also Turkomans, Faili (Shia) Kurds, and others, make up 55 to 60% of the population. Sunni Muslims account for roughly 40% of the population, with Arabs accounting for 24%, Kurds 15%, and Turkomans making up the remaining 1%.
Today, the country is overwhelmingly Muslim, who are split into two distinct sects, Shia and Sunni.
The Kurdistan Regional Government (KRG) engaged in discriminatory behavior against Christians, according to The Globe correspondent Khidir Domle, and the Kurdistan Democratic Party (KDP)-dominated judiciary did so routinely against Assyrians, failing to enforce judgments in their favor, according to Assyrian Christians. These allegations were rejected by the KRG.