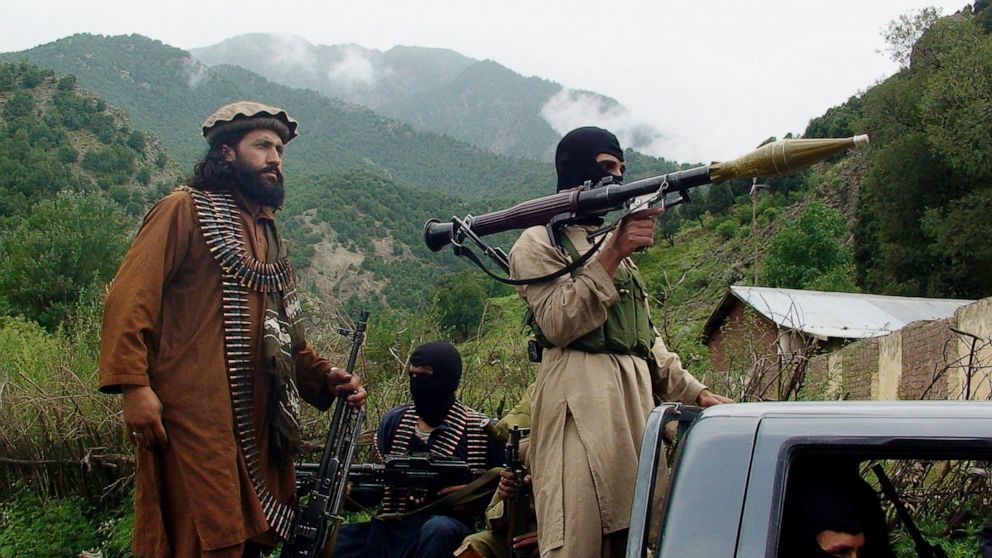 Pakistan transnational influences and militancy, have huge effects in the society. The growing influence of the terrorist group known as the Islamic State (IS) is a worrisome.
Terrorist organizations like Al-Qaeda and the Islamic State frequently rely on local militant groups to establish new affiliates or branches around the world. While previous research has primarily focused on the motivations of groups to align, as well as the effects of alliances on the lethality.
According to the findings, both groups expanded into new regions across Pakistan following the emergence of ISK, and they also shifted their targeting priorities to align with ISK's top targets in the country.
The findings contribute to our understanding of the threat posed by the proliferation of transnational affiliates, as well as the security implications of international and local militant group interlinkages.
It would appear that the landscape of militant activity in the country will become more complicated and dangerous as a result of the rise of the Islamic State of Iraq and Syria, which is led by Baghdadi.
COPYRIGHT_IO: Published on https://www.islamopediaonline.org/pakistan-transnational-influences-and-militancy/ by Aaliyah Azeena on 2022-10-18T18:48:25.246Z
It is only natural for Pakistani militants to take inspiration from the Islamic State (IS), given that they do not operate in a vacuum. The implications for Pakistan's internal security are severe as militant groups prepare to enter into another phase of ideologically and operationally transformed jihadist discourse.
This phase will involve a shift in jihadist discourse. In addition to the implications for national security, this process will have an effect on the way extremism is discussed in the country as well as the behavior of religious organizations that do not engage in violent activity.
After former Prime Minister Nawaz Sharif's efforts to reach a peace agreement with the TTP failed and militants attacked Karachi's international airport, the government launched an offensive against militant strongholds in North Waziristan in June 2014.
The TTP retaliated with several attacks, including a December 2014 attack on the Army Public School in Peshawar, which killed nearly 150 people, mostly schoolchildren, in Pakistan's deadliest terrorist attack in history.
As a result, Pakistani political parties agreed on a comprehensive National Action Plan to combat terrorism and extremist ideology throughout the country, and Sharif lifted a moratorium on the death penalty to allow the execution of convicted terrorists.
After nearly two years, the Pakistani military declared in June 2016 that the Federally Administered Tribal Areas (FATA) were free of militants. Nearly 500 Pakistani soldiers were killed in the clearing operations, which killed approximately 3,500 militants.
Despite the government's declarations of success and a decrease in attack frequency in recent years, the TTP and other militants continue to operate and carry out major attacks.
These include a suicide bombing in a park in Lahore in March 2016 that targeted families celebrating Easter, killing nearly seventy people and injuring over three hundred, and a suicide bombing in a hospital in Quetta in August 2016 that targeted a gathering of lawyers, killing nearly seventy-five people and injuring at least one hundred.
The military, which has traditionally held sway over civilian governments, is thought to be still supporting the Haqqani network, Lashkar-e-Taiba, and other militant proxy groups that frequently collaborate with the TTP.
The United States and Pakistan's security relationship shifted in 2018, when the Donald J. Trump administration moved to suspend security assistance to Pakistan due to a perceived continued unwillingness to target militants who seek refuge in Pakistani territory and carry out attacks in Afghanistan.
In 2018, more than $800 million in security assistance was suspended or redirected, and the US cut off access for Pakistani military officers to US military training and education programs in an effort to put pressure on the Pakistani government to change policy.
The shift comes as international pressure mounts on Pakistan to combat militancy and terrorism; in June 2018, the Financial Action Task Force added Pakistan to the so-called "grey list" of countries failing to do enough to combat money laundering and terrorist financing.
To summarize, the findings of this study show that the most important causes of terrorism are a lack of law enforcement, poverty, Pakistan's participation in the war on terror, foreign involvement, and unemployment.
A militant is someone who is involved in a war or acts aggressively in support of their cause. Militant is defined as someone who is at war, fighting, or preparing to fight.
Sometimes the term "militant" is applied to groups that do not identify as militants but advocate extreme violence. In the early twenty-first century, members of Islamic terrorism groups such as Al-Qaeda and ISIS are commonly referred to as militants.
The Islamic State has claimed responsibility for several attacks in Pakistan, raising concerns about the group's growing presence and influence.
Many of the militants fighting under the Islamic State banner in Afghanistan are thought to be former TTP militants who fled across the border, raising concerns about an Islamic State-inspired campaign of violence inside Pakistan.