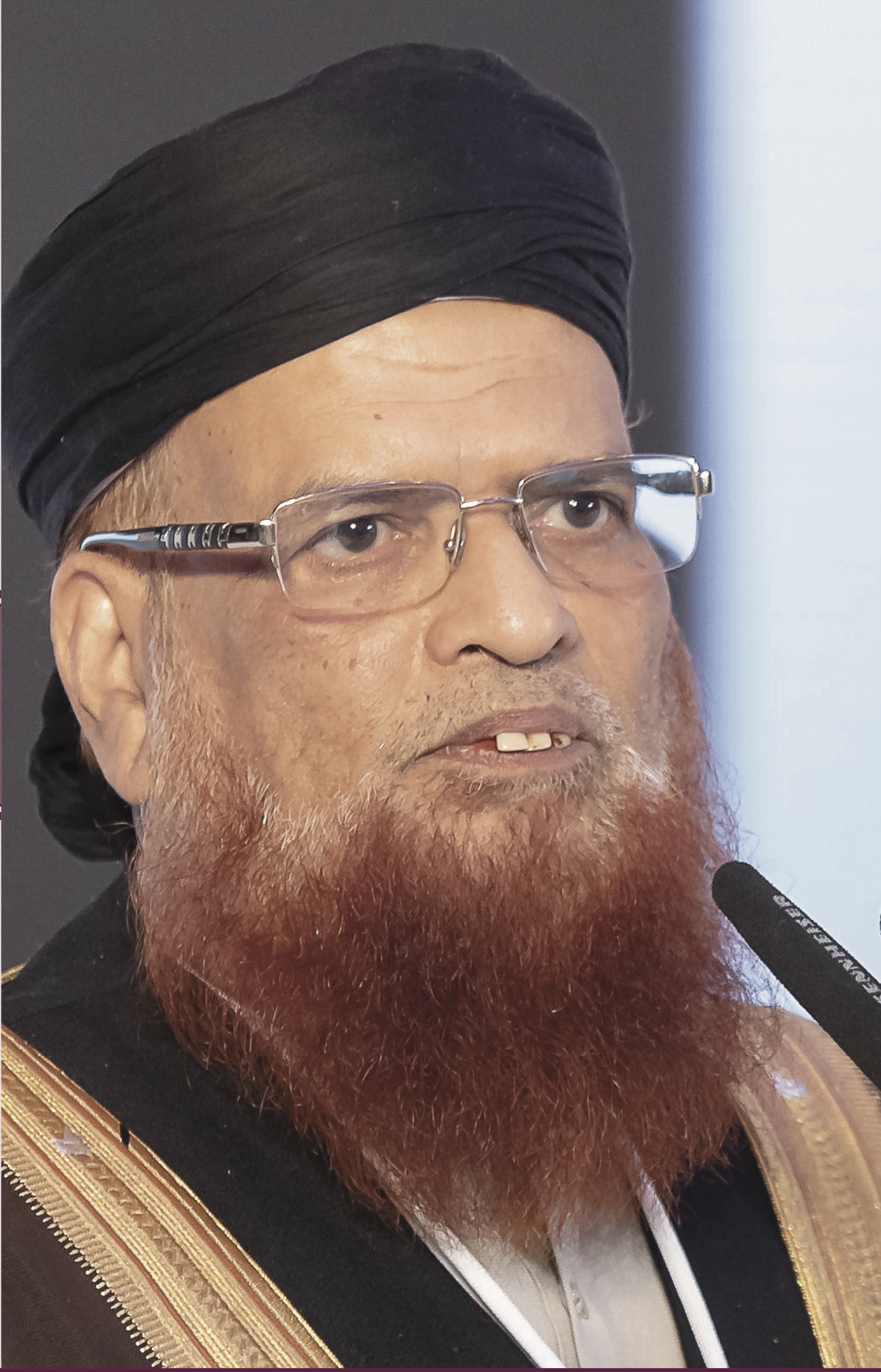 Justice Mufti Maulana Sheikh Muhammad Taqi Uthmani (b. 1943 in Deoband, India) is an eminent Hanafi Islamic scholar. He studied at Darul Uloom in Karachi where he received his Takhasus (PhD equivalent) in Islamic education.
He also received an M.A. from Punjab University in Arabic Literature and his Law degree (LLB) from Karachi University. He served as a judge on the Federal Shariat Court of Pakistan from 1980 to 1982 and the Shari'a Appellate Bench of the Supreme Court of Pakistan from 1982 to 2002.
He is an expert in the fields of Islamic Jurisprudence (fiqh), economics, hadith and tasawwuf (Sufism).
He also held a number of positions on the boards of prestigious Islamic institutions, including as the vice chairman of the Darul Uloom Karachi and the vice chairman for the International Islamic Fiqh Academy in Jeddah, Saudi Arabia. He also is chairman for the Centre for Islamic Economics in Pakistan.
COPYRIGHT_IO: Published on https://www.islamopediaonline.org/muhammad-taqi-uthmani/ by Aaliyah Azeena on 2022-10-13T12:32:45.450Z